5 Tips for Choosing the Right Email Marketing Software In 2023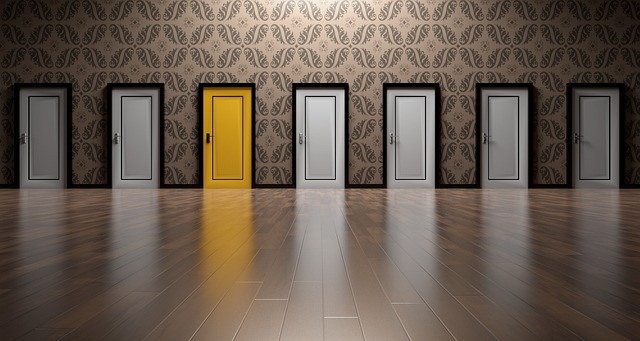 Choosing the right email marketing software is an important decision for any business. There are many solutions on the market, and it can be difficult to know which one is right for you.
To make the decision easier for you, here are five tips to consider when selecting an email marketing software.
By considering these points, you can make sure that you select the best email marketing software for your needs.
Before we get into that, here are a few email marketing software basics you should be aware of.
what is email marketing software
Email marketing software is a tool used to manage and send out bulk email campaigns to customers and potential customers.
It is used to track the results of each campaign, including the number of messages that were opened, the number of clicks on links in the message, and more.
This type of software is designed to help marketers reach their target audience more effectively and with greater efficiency.
In other words, Email marketing software helps businesses create, send, and track email campaigns.
It allows users to create campaigns with easy-to-use templates and tools, while also giving them the ability to test different messages and send them to different groups.
email marketing software features
When it comes to email marketing software, features can make or break the success of your campaigns.
Each program offers a variety of features to help you create, send and track successful emails that convert customers.
Here are some of the most common email marketing software features you should look for when choosing the right solution for your business:
• Autoresponders: Autoresponders allow you to automatically send emails to contacts at pre-determined intervals.
This allows you to keep in touch with customers, provide valuable content and continue to nurture leads even when you don't have time to manually write emails.
• Contact Management: Most email marketing software includes contact management features that allow you to easily store contact information and segment them into targeted lists.
This helps you personalize emails, target relevant audiences and track contact engagement.
• A/B Testing: A/B testing is a great way to optimize the effectiveness of your emails.
A/B testing allows you to send out two versions of an email and then compare performance metrics such as open rates, click-through rates and conversions.
• Design Tools: When creating emails, design tools allow you to quickly and easily add graphics, text and images.
These tools usually include drag-and-drop editors, HTML code generators, WYSIWYG tools and more.
• Analytics & Reporting: Having the ability to track and measure the performance of your campaigns is essential.
Most email marketing software includes analytics and reporting features that enable you to track email opens, clicks, forwards and more.
• Social Media Integration: To increase engagement and reach a wider audience, many email marketing software programs now offer social media integration features.
These features allow you to easily share emails on social media sites like Twitter, Facebook and LinkedIn.
• Integration With Other Platforms: To get the most out of your email campaigns, it's important to integrate them with other platforms such as CRMs, ecommerce solutions and web analytics tools.
Email marketing software makes this easy by allowing users to sync contacts and data across different systems.
With the right email marketing software, you can create, send and track effective emails that get results.
The key is to choose the software that offers the features you need for your business.
email marketing software costs
The cost of email marketing software can vary drastically depending on the features and capabilities you need.
Free and open-source options are available, but these usually have limited features and don't come with customer support.
Paid services typically offer more features and provide customer support.
Prices range from $5 to $200 per month, depending on the number of contacts in your mailing list and the type of features needed.
For example, if you only have a few hundred contacts, you could get away with a basic plan that costs about $5-$10 per month.
But for larger lists, you may need a more robust plan with more advanced features that can cost up to $200 per month.
Email marketing software also typically charges a fee based on the number of emails sent.
This fee is usually calculated as a percentage of the number of emails you send out.
The fee varies between providers, but is typically around 1-2% of the total emails sent.
It's important to consider the cost before signing up for any email marketing software.
Make sure you research different providers and read reviews to find the best value for your money.
Many providers offer free trials and discounts for new customers, so make sure you take advantage of these offers to get the best deal.
top email marketing software
When selecting the right email marketing software for your needs, there are a few key points to consider, and choosing the right email marketing software is one factor to consider.
Some of the most popular and highly rated email marketing software include:
MailChimp: One of the most popular and well-known email marketing solutions, MailChimp offers a variety of features, including list management, template design, automated emails, campaign analytics, segmentation, and more.
With competitive pricing plans, MailChimp is a great choice for businesses of any size.
Sender net: Sender.net provides easy-to-use email marketing tools that are ideal for beginners and experts alike.
You can easily create professional-looking campaigns with customizable templates, track performance, and use advanced segmentation features to deliver more personalized content.
Constant Contact: With an intuitive user interface and drag-and-drop editor, Constant Contact makes creating email campaigns easy.
The platform also offers real-time tracking reports, automated welcome emails, list segmentation options, and more.
Sendinblue: Sendinblue is an all-in-one digital marketing solution that offers email automation, SMS marketing, and more.
With a user-friendly dashboard, easy-to-use template editor, and powerful analytics, Sendinblue is a great choice for businesses of all sizes.
Each of these email marketing platforms offer their own unique features and pricing plans.
To choose the right one for your business needs, it's important to research each option to determine which one best suits your budget and goals.
With all things being said, here are five tips to consider when choosing a email marketing software.
1) Decide on Your Goals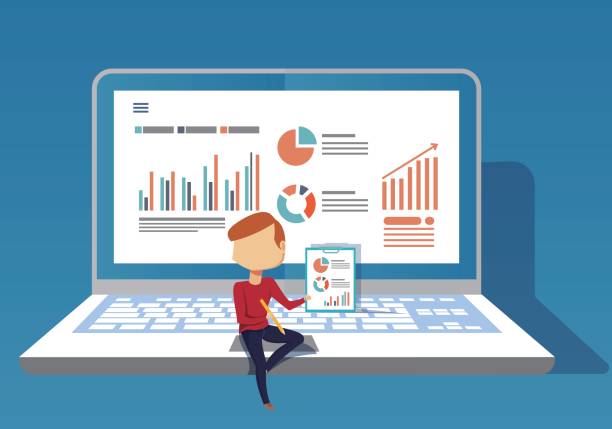 When selecting email marketing software, it's important to determine what goals you want the software to help you achieve.
Do you want to increase sales, generate leads, increase website visits, or build a stronger customer loyalty program?
Knowing your goals beforehand will help you choose the software that meets your needs.
Think about the types of campaigns you want to run, such as promotional emails, newsletters, product updates, customer surveys, and more.
What type of content do you want to include in those emails? You should also consider what kind of customer segmentation you need so you can send tailored messages to different types of customers.
Once you've established your goals, look for a software that can accommodate them.
Evaluate features and capabilities of different programs to make sure they offer the tools you need.
This will help you narrow down your options and choose the best software for your business.
2) Do Your Research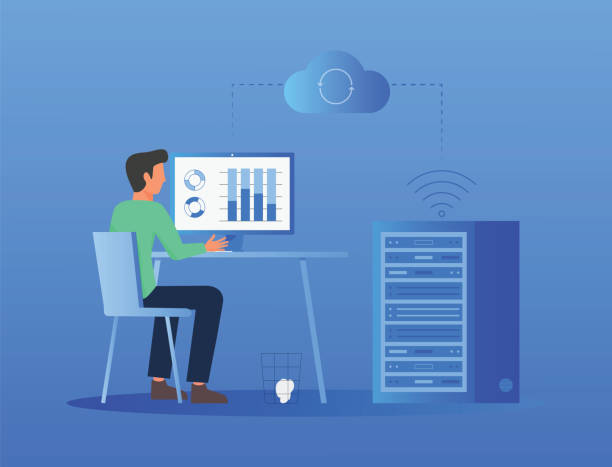 When it comes to choosing the right email marketing software, doing your research is essential.
You want to make sure that the software you choose is best suited for your particular needs. Start by looking at what other users are saying about the different software options available.
Visit forums and websites dedicated to email marketing software and read user reviews to get an idea of what people are saying about the software.
You can also read case studies to see how other companies have used the software and what their experiences were.
Another important thing to consider when researching email marketing software is its features.
Different software will offer different features, so you need to look at each one and decide which ones you want and need.
For instance, some software may offer automation features that can save you time in the long run, while others may provide analytics and reporting features to help you track performance.
By researching the features that each software offers, you can determine which one is the best fit for your business.
3) Consider Ease of Use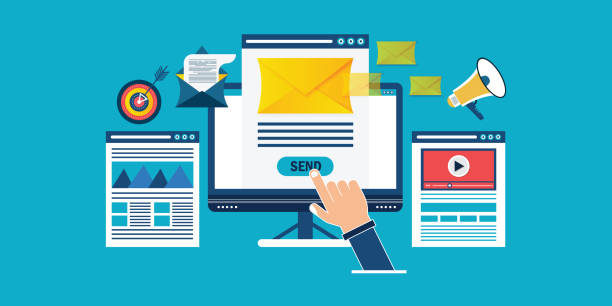 When choosing an email marketing software, it is important to think about how easy it is to use.
You don't want to end up spending hours upon hours trying to figure out how to create an email campaign.
Look for a program that has an intuitive user interface and includes tutorials or support materials to help you understand the features of the software.
Also, find out what type of support options are available if you run into issues with your email campaigns.
Check to see if the company has a help desk or customer service team that you can contact with any questions or concerns.
If you plan to use the software frequently, you may also want to look into what type of training they offer.
Finally, pay attention to the setup process.
The last thing you want to do is spend days setting up your email campaigns before you can start sending them.
Make sure the software you choose has a straightforward setup process that won't take too long.
4) Compare Pricing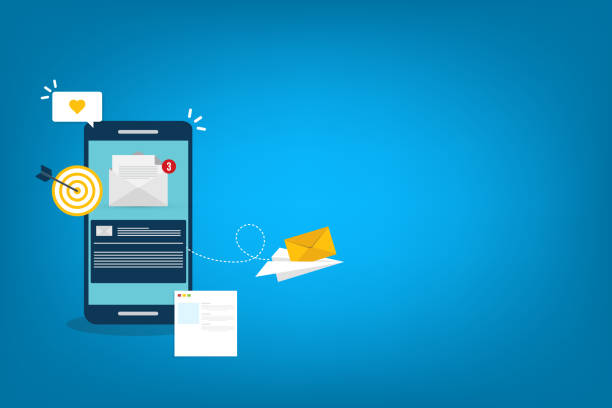 When you're looking for email marketing software, one of the most important factors to consider is the pricing.
There are a few different ways that companies charge for email marketing services, so it's important to understand how each works before you commit to a plan.
One option is a pay-as-you-go plan.
This type of plan typically charges per email sent, meaning that you only pay for what you use.
This option can be great if you're just getting started with email marketing or don't need to send a lot of emails.
However, it can quickly become expensive if you need to send a lot of emails in a short period of time.
Another option is a subscription plan.
This type of plan usually comes with an upfront fee, but the cost per email sent is usually lower than with the pay-as-you-go option.
This can be a great choice if you plan on using email marketing regularly and want to save money in the long run.
Finally, some providers offer discounts for larger volumes of emails. If you're sending out a large number of emails, it might be worth checking out this option to see if you can get a better deal.
No matter which pricing model you choose, make sure to read the fine print and understand what's included in your plan.
This way, you won't be surprised by hidden fees or other unexpected costs down the line.
Comparing pricing options from different providers can help you make sure you're getting the best value for your money.
5) Get Feedback from Other Users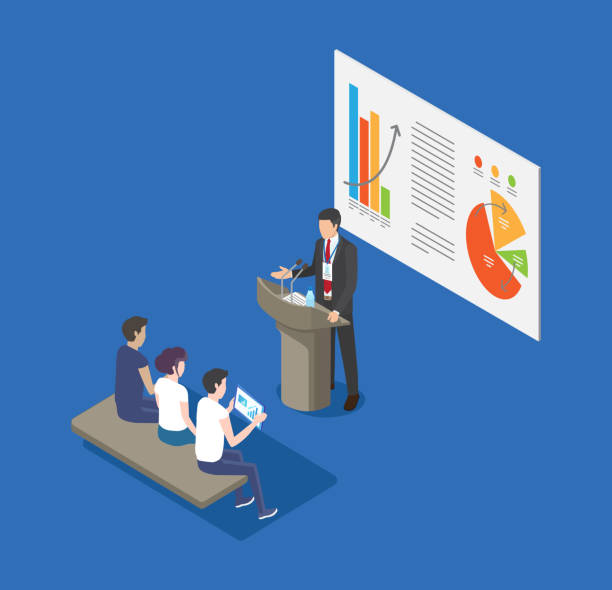 When it comes to selecting the right email marketing software, getting feedback from other users is invaluable.
Seeing firsthand how they've used the software and their experiences with the product can provide insight that's hard to come by from product descriptions and reviews.
Consider asking peers who have similar needs to you for their recommendations.
If possible, contact those users and find out what specific features worked for them, as well as any limitations or problems they encountered.
Social media is another great resource for finding user feedback.
Look for conversations related to email marketing software, and read through comments on different platforms to get an idea of what people are saying.
Ask questions if you have them, and don't forget to follow the accounts of those who have made helpful suggestions.
Finally, many software companies offer free trials, which allow you to get a feel for the platform and how it will work for you.
Take advantage of these offers to test-drive various options before making a purchase decision.
You may also be able to contact customer service for an in-depth overview of the product's features.
With all of this information, you should be able to narrow down your choices and select the email marketing software that's best for your business.
Faq about email software
what are email automation tools
Email automation tools are software applications that allow businesses to automate various email marketing tasks.
These tools help businesses streamline their email marketing efforts, save time, and increase their efficiency.
what are the benefits of email marketing software
Email marketing software offers a range of benefits for businesses, including the ability to automate and streamline email marketing tasks, improve the accuracy of email campaigns, increase the efficiency of email marketing efforts, and target specific audiences with personalized messages.
What features should I look for in email marketing software?
The features you should look for depend on your business needs and budget. Some features to consider include automation capabilities, segmentation options, contact management, reporting and analytics, integrations with other tools, and ease of use.
final thought
Choosing the right email marketing software is essential for businesses that want to use email to reach out to their customers.
It's important to take the time to find the solution that will best meet your needs and goals.
Do your research, compare pricing, get feedback from other users, and consider how easy the software is to use.
By following these steps, you can choose an email marketing software that will help you achieve success.