5 ai tools to help generate social media content in 2024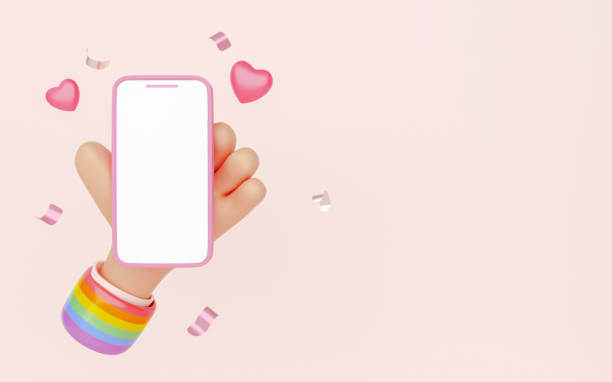 As a business, it can be difficult to come up with fresh and creative content for your social media posts.
Artificial intelligence (AI) is becoming increasingly powerful and can now be used to generate content that is both engaging and creative.
With the right tools, you can unleash the power of AI to generate social media content.
Join me, as I'll be showing you 5 tools that can help you get started.
Tool 1: anyword ai
If you're looking for an AI tool that can generate captivating and creative content for your social media posts, look no further than anyword ai.
You can check out a full fleshed review I made about anyword here.
This powerful tool uses advanced algorithms to generate text that is tailored to your brand's voice and tone.
With anyword ai, you can save time and effort in content creation while still delivering high-quality posts.
Whether you need catchy captions, engaging headlines, or compelling descriptions, anyword ai can help you unlock the potential of AI-generated content for your social media strategy.
Give it a try and see the difference it can make for your social media presence.
Tool 2: Canva
Canva is a versatile tool that goes beyond AI-generated content.
With its user-friendly interface and extensive library of templates, fonts, and graphics, Canva allows you to create stunning visuals for your social media posts.
Whether you need eye-catching images, attention-grabbing infographics, or professional-looking videos, Canva has got you covered.
With its drag-and-drop functionality, even those without design experience can easily create engaging content.
Take advantage of Canva's AI-powered features like photo editing and automatic resizing to save time and create high-quality visuals that will capture your audience's attention.
Tool 3: Magic Studio
This powerful tool utilizes AI to create captivating and visually stunning content.
With Magic Studio, you can effortlessly design eye-catching graphics, create impressive animations, and even generate personalized videos for your social media accounts.
Its intuitive interface and wide range of features make it easy for even beginners to create professional-looking content that will wow your audience.
Add a touch of magic to your social media strategy with the help of Magic Studio.
Tool 4: Artisto
With Artisto, you can easily apply various filters, effects, and styles to enhance your content and make it truly stand out.
Whether you want to create eye-catching visuals or add a touch of uniqueness to your videos, Artisto is the perfect tool to unleash your creativity and take your social media game to the next level.
Get ready to amaze your audience with Artisto's artistic capabilities.
Tool 5: Hootsuite
Hootsuite is a popular and powerful social media management tool that can help you streamline and optimize your AI-generated content.
With Hootsuite, you can schedule and automate your social media posts, track engagement metrics, and monitor your brand's online presence.
This tool allows you to manage all of your social media accounts from one centralized platform, saving you time and effort.
Take advantage of Hootsuite's robust features and integrations to maximize the impact of your AI-generated content and enhance your social media strategy.
The Benefits of AI Generated Social Media Content
In today's digital landscape, staying ahead of the curve with captivating and engaging content is essential for businesses.
That's where AI-generated social media content comes in. By using the power of artificial intelligence, businesses can experience a range of benefits.
From saving time and effort in content creation to generating fresh and creative ideas, AI tools can elevate your social media game.
Additionally, AI can help you personalize content for your target audience, optimize posting times, and analyze data to improve your social media strategy.
Discover the limitless possibilities and unlock the benefits of AI-generated social media content.