NSFW Prompts 101: what are nsfw prompts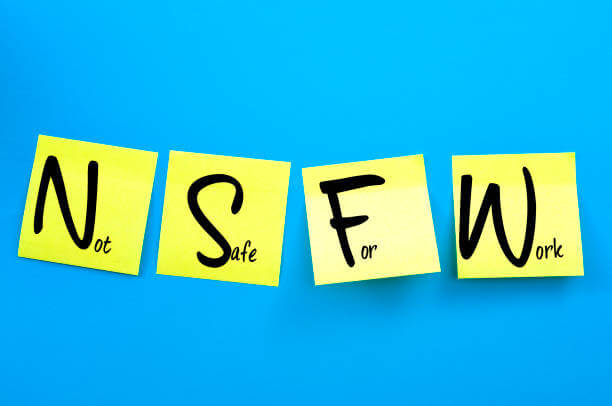 An nsfw prompt is a short, provocative sentence or phrase that is used to inspire creative writing and art.
These prompts can be anything from a single word to a full sentence, and are designed to get your creativity flowing.
Nsfw prompts can be incredibly useful for sparking ideas and getting people out of creative ruts, and are becoming increasingly popular among writers and artists alike.
Defining NSFW Prompts
When it comes to creative writing, NSFW prompts can add an exciting and daring element to your work.
But what exactly is an NSFW prompt? NSFW stands for "Not Safe for Work," and prompts labeled as such typically contain explicit or adult content.
These prompts are designed to push boundaries and delve into topics that are considered taboo or provocative.
NSFW prompts can come in various forms, from simple phrases to complex scenarios.
They aim to challenge writers to explore their creativity in unconventional ways and to confront themes that may make them uncomfortable.
By tackling controversial subjects, NSFW prompts can help writers develop their skills in crafting powerful and thought-provoking narratives.
It's important to note that NSFW prompts are not meant for everyone.
They are intended for mature audiences who are willing to explore the depths of their imagination and embrace provocative content.
It's essential to approach these prompts with an open mind and be aware of the potential emotional impact they may have.
By using NSFW prompts, writers can challenge societal norms, break free from creative boundaries, and tap into new realms of storytelling.
They offer a platform for self-expression and provide a unique opportunity to explore themes that might otherwise be considered taboo or forbidden.
Common Types of NSFW Prompts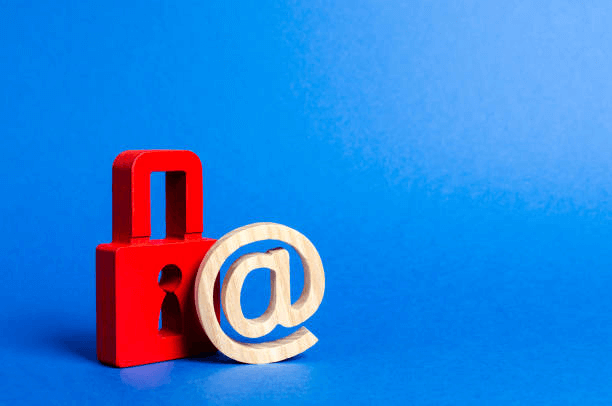 When it comes to NSFW prompts, there is no shortage of variety. These prompts come in all shapes and forms, each with its own unique ability to ignite your imagination. Here are some common types of NSFW prompts to get you started:
Word Associations: These prompts consist of a single word that evokes strong emotions or imagery.
For example, "desire," "taboo," or "ecstasy." By exploring the implications and connotations of these words, you can delve into uncharted territory in your writing.
Sensory Prompts: These prompts focus on stimulating the senses and capturing visceral experiences.
They may describe tastes, sounds, smells, or tactile sensations that are intimate or provocative.
These prompts challenge writers to explore the power of sensory language in their storytelling.
Taboo Scenarios: These prompts involve situations that are considered taboo or controversial, pushing the boundaries of what is socially acceptable.
They can explore topics like power dynamics, unconventional relationships, or forbidden desires.
By confronting these sensitive themes, writers have the opportunity to examine the complexities of human nature.
Unconventional Perspectives: These prompts invite writers to step into the shoes of characters with unconventional or marginalized perspectives.
They may challenge societal norms, question the status quo, or shine a light on underrepresented voices.
By exploring these unique viewpoints, writers can bring nuance and depth to their stories.
Remember, these are just a few examples of the types of NSFW prompts out there. The possibilities are endless, and the choice is yours.
Embrace the provocative nature of these prompts and let them guide you to explore new horizons in your creative writing.
The Importance of Using NSFW Prompts Responsibly
When it comes to using NSFW prompts in your creative writing, it's essential to approach them responsibly.
While these prompts can be a valuable tool for exploring controversial or provocative topics, they should not be taken lightly.
Here are a few reasons why using NSFW prompts responsibly is so important:
Emotional Impact: NSFW prompts often deal with sensitive subjects that can have a significant emotional impact on both the writer and the reader.
It's crucial to be aware of the potential emotional reactions these prompts may elicit and to handle them with care.
Writers should consider the potential consequences of exploring these themes and ensure that they are prepared to navigate the emotional terrain.
Audience Considerations: NSFW prompts are not suitable for all audiences. It's important to know your target audience and ensure that the content you create using these prompts is appropriate for them.
Writers should be mindful of the potential discomfort or offense that NSFW content may cause to certain individuals or communities and respect their boundaries.
Consent and Boundaries: When using NSFW prompts in collaborative or workshop settings, it's vital to obtain consent from participants and establish clear boundaries.
Not everyone may be comfortable engaging with explicit or adult content, and it's important to create a safe and inclusive space for everyone involved.
Writers should always prioritize consent and ensure that all participants feel comfortable and respected.
Responsible Representation: NSFW prompts that explore taboo or controversial topics can provide an opportunity to examine and challenge societal norms.
However, it's crucial to approach these subjects with sensitivity and respect.
Writers should be mindful of perpetuating harmful stereotypes or misrepresenting marginalized communities when incorporating NSFW prompts into their work.
How to Incorporate NSFW Prompts into Your Creative Writing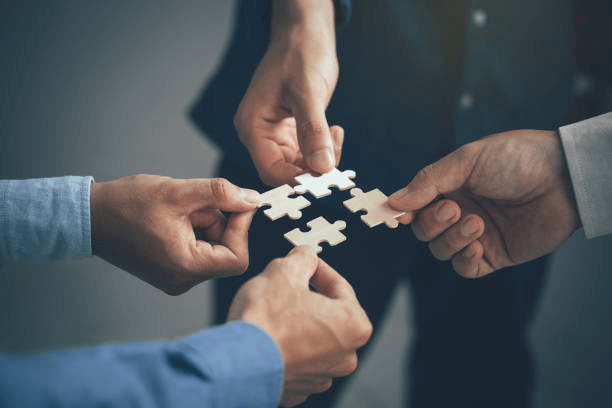 If you're ready to embrace the provocative nature of NSFW prompts and explore new horizons in your creative writing, here are some tips on how to incorporate them effectively:
Start with curiosity: Approach NSFW prompts with a curious mindset.
Embrace the opportunity to explore new themes, challenge societal norms, and delve into the depths of human nature.
Allow yourself to ask thought-provoking questions and be open to unexpected discoveries.
Set personal boundaries: Before diving into NSFW prompts, it's important to establish your own boundaries and comfort levels.
Decide what topics or content you are willing to engage with and be mindful of your emotional well-being.
Remember, it's okay to say no to certain prompts if they make you uncomfortable.
Experiment with different formats: NSFW prompts can be used in various forms, so don't be afraid to experiment.
You can write a short story, a poem, or even create visual art based on the prompt.
The goal is to challenge yourself and explore new creative avenues.
Use NSFW prompts as a starting point: NSFW prompts are meant to inspire you, not restrict your creativity.
Use the prompt as a springboard to generate ideas and then let your imagination take over.
Don't be afraid to deviate from the original prompt if it leads you to a more compelling narrative.
Reflect on the impact: After using NSFW prompts in your writing, take time to reflect on the emotional impact they had on you.
Consider the messages you conveyed, the perspectives you explored, and the themes you confronted.
This reflection will help you grow as a writer and ensure that you're using NSFW prompts responsibly.
Remember, NSFW prompts are a tool to unlock your creative potential and challenge yourself as a writer.
Use them responsibly, respect your boundaries, and let your imagination soar.
Examples of NSFW Prompts Done Right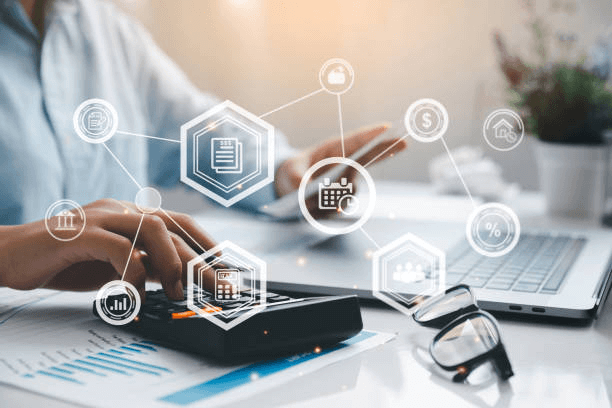 Examples of NSFW prompts done right showcase the power and potential of these provocative writing prompts.
Here are a few instances where NSFW prompts have been utilized effectively:
Exploring Vulnerability: A prompt that asks writers to delve into their deepest fears and vulnerabilities can lead to incredibly impactful storytelling.
By encouraging writers to confront their own emotions, this type of prompt allows for authentic and raw narratives that resonate with readers on a profound level.
Challenging Gender Norms: NSFW prompts that challenge traditional gender roles and expectations offer a platform for writers to explore the complexities of identity and sexuality.
By defying societal constructs, these prompts provide opportunities for powerful narratives that promote inclusivity and diversity.
Addressing Mental Health: NSFW prompts that tackle the taboo topic of mental health can be transformative.
By encouraging writers to explore their own struggles or delve into the experiences of others, these prompts shed light on important issues, break stigmas, and foster empathy among readers.
Erotic Art: NSFW prompts that focus on sensual and erotic themes allow artists to celebrate the beauty and sensuality of the human body.
By creating art that is unapologetically sexual, these prompts challenge societal taboos and provide a space for artists to express themselves authentically.
Finally, from these examples, its best you understand that NSFW prompts are used responsibly and purposefully, offering writers and artists an opportunity to push boundaries, evoke emotions, and create work that provokes thought and sparks conversations.